News
We hope you are all enjoying this wonderful summer we are celebrating in London. It seems weird to talk autumn and even colder to think about it! But we must - so that you can all prepare your teams to do battle successfully.
The teams for Division 2 are: Shellim, RAC, Ali, Clack, Cohen, Green, Martin, GB Packers, Creamer, With Marilyn, Mavericks & Robinson.
Division 1 will be: Black, De Botton, Mueller, Harris, Cox, SAAJ, Simms, Ruminska
The draw will be available in August so that you can strategise. Meantime - enjoy this wonderful weather!

In 2018
The 54th European Teams Championships has finished. The goal was to qualify for the 2018 World Championships - and all three English teams succeeded. Congratulations to all!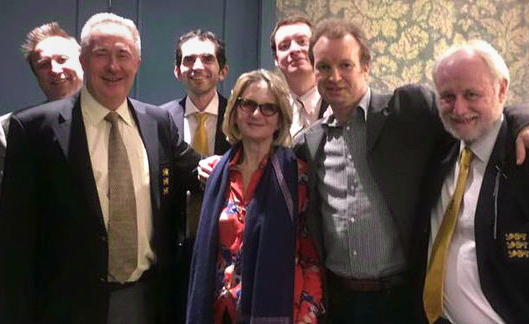 Janet de Botton, Artur Malinowski, Espen Erichsen & Glyn Liggins David Bakhshi & Tom Townsend have won the Camrose 2018 for England!